It's finally raceweek – and I've been spending the best part of the week working on the car. We picked it up from paint on Wednesday the 10th, and drove it to the garage.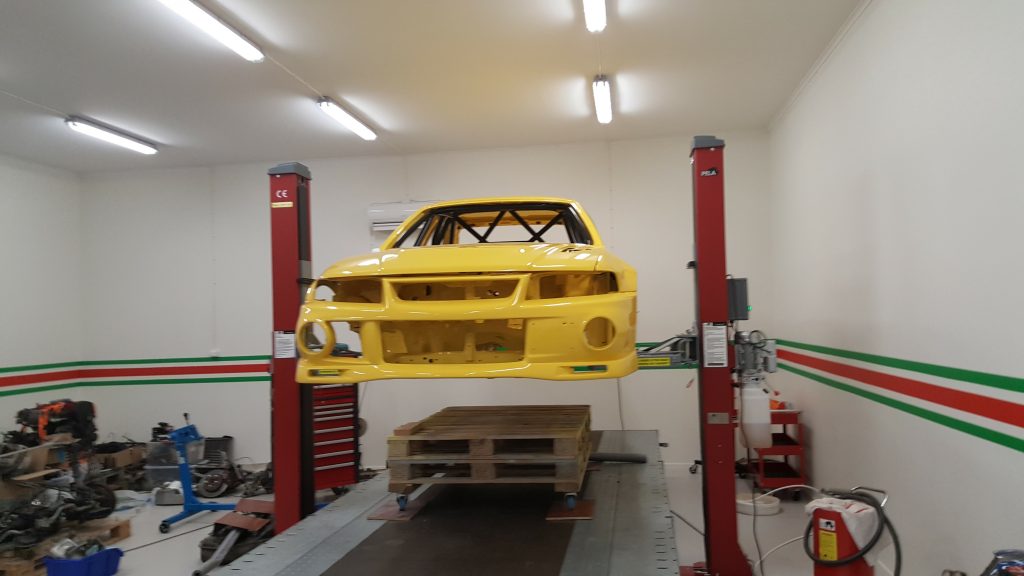 I had kept the chassis pretty much assembled, so fitting it back on the car was straightforward. The Evos are designed for rallying which makes most of the parts easy to remove and replace/refit, in order for crews to be able to quickly service them out in services areas.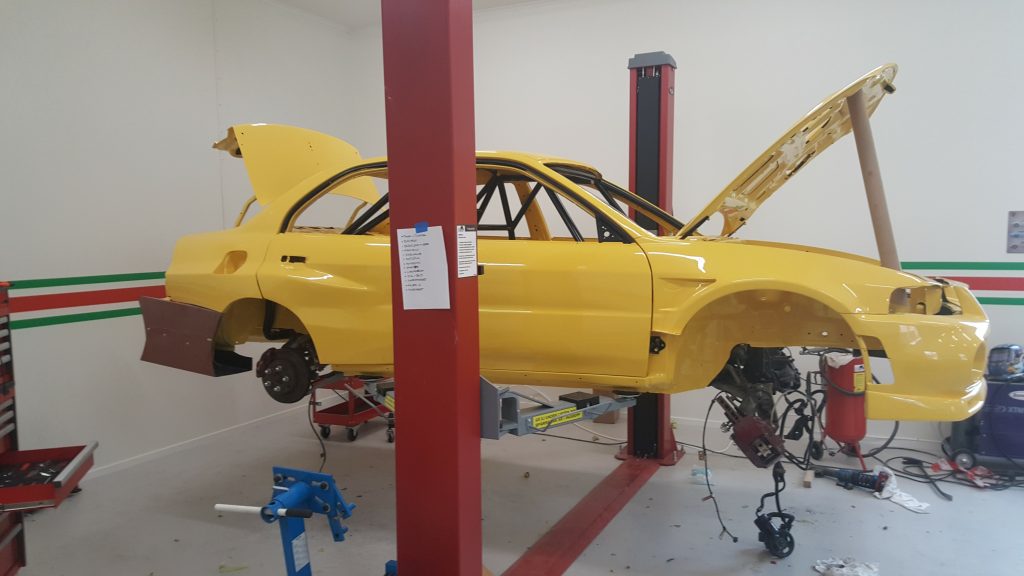 The fuel tank, rear diff with subframes, rear suspension, front subframe and suspension went in first. Then the power-steering lines, brake servo and brake lines and all wiring looms went back in. I'm keeping the stock looms for now, to keep budget and time down.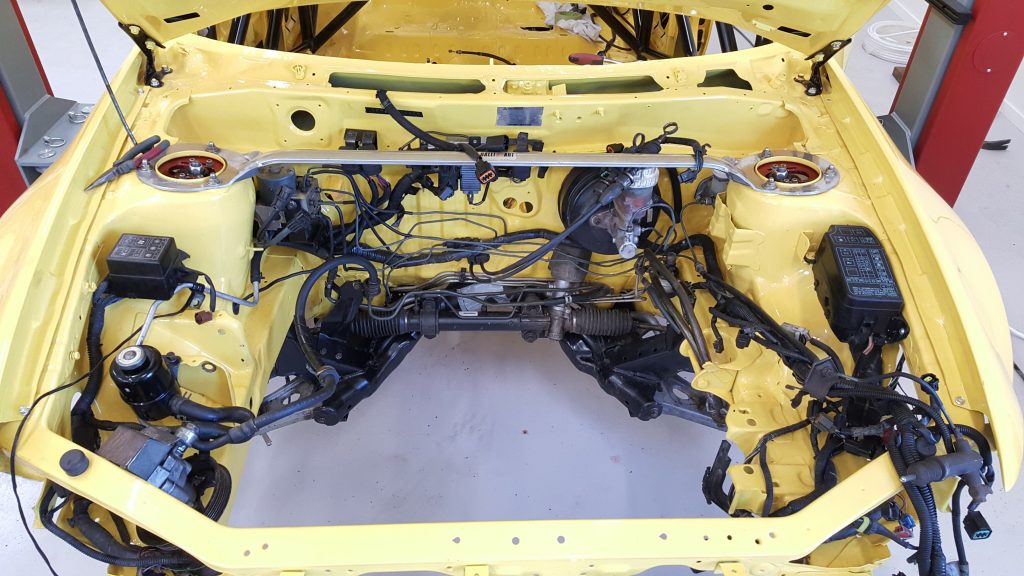 On the third day, the engine and gearbox package went back in.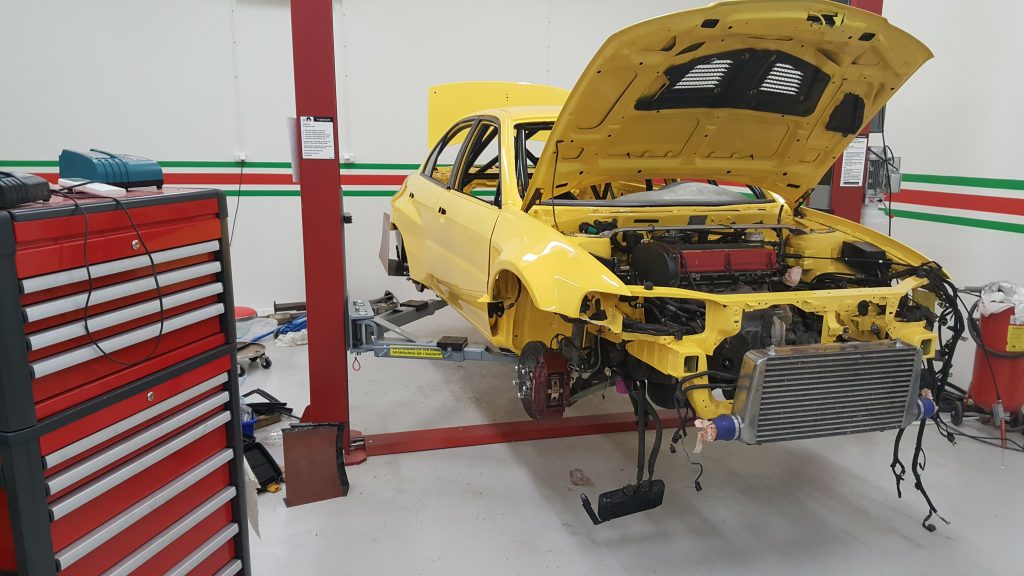 For the most part, everything has been going smoothly, but as in all builds, there have been a bunch of small bumps in the road.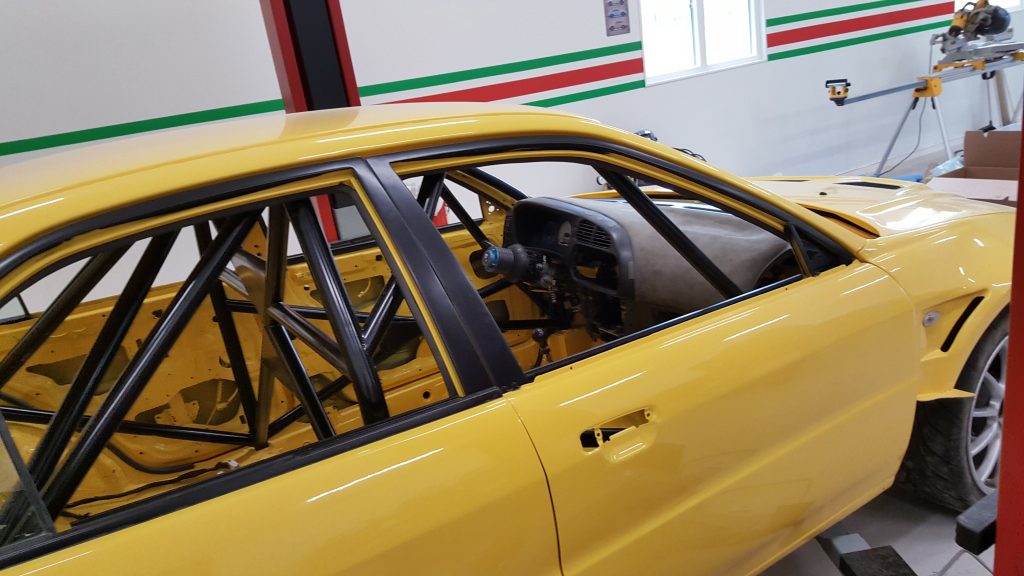 Cutting the dash took some time and thinking, and I ended up cutting way more than I thought I would. I think it came out OK eventually, and shedding extra weight is never wrong.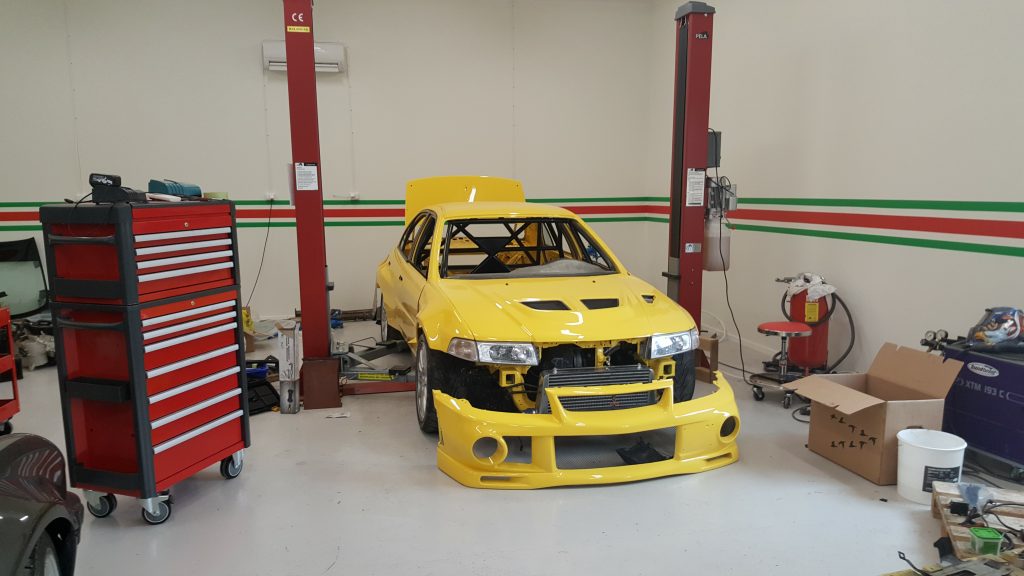 Since the last picture the front and rear windows have gone in, and the racing seat and 6-point harness are in the middle of being installed. I have a ton of things to sort out if I am to make it to start on Sunday, but I am hoping that I will be able to pull it off.